Hi guys! The cold spell earlier this week finally got me going on my October home dress up. Probably won't keep the brilliant tomato soup orange pillows til Thanksgiving. I'll see how long I can tolerate them. Right now I like them a lot, the rooms just seem so cheery when I walk in.
Lots of things you've seen before. But every year it's all a bit different too.
Even Mo gets an autumn quilt for his crate.
This is my white pumpkin, on a blue transferware plate. I like to keep some small spots of my usual calmer blue and white.
Restful little corners....
I love anything woodland-y, things like moss and fallen leaves and acorns. I got this great garland somewhere, on sale, maybe...Joann's. Acorns and oak leaves.
But it can't stay.
Someone
finds the acorns much too fascinating and oddly yummy, as I think they re just some sort of plaster-y material.
My ''drieds''. I collect interesting pods and seeds and berries all summer and fall.
In the winter I'll put the sunflower seed heads out in the dunes, for the birds and little animals.
As Autumn progresses I will keep the mercury glass and brown tones, the sepiaware plates, the drieds. And perhaps switch out the pillows and quilts for soft tan and grey. I love these pillows, so...maybe?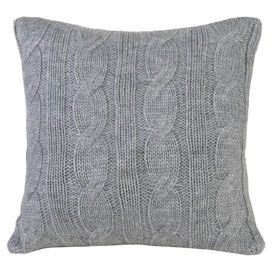 thrift shop sweater pillow?
[all from Joss & Main]
How do you dress up your house---or yourself---for October?