It's Friday! But
oh no!
Summer is half over, the days are flying by [and getting shorter]. This is the last weekend of July '17. Let's make it a good one? I am expecting fussy guests and have been cleaning like crazy for three days, ugh. Even things that do NOT matter, like my underwear basket and fridge door spice rack. If my guests check out those areas---well, I'd be speechless , I guess.
Did you get any Fall catalogs yet? I got a couple ''transitional" ones, like from LL Bean. You know, shorts plus sweaters?
Online this
mini skirt
is everywhere from Ann Taylor to Talbot to Gap and Old Navy. Big floral or camo. Fine if you're 14!
Time flies! Exceptionally chic cool
watches
, even though who wears a watch anymore?
here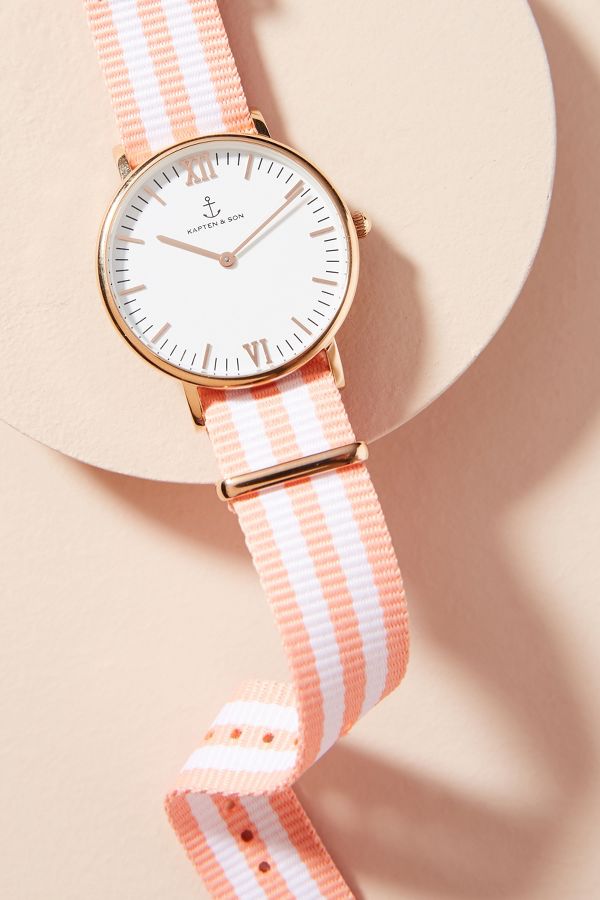 Kel asked me about this
wine
. In a photo the other day the beautiful bottle could be seen filled with sand on my friend's doorstep. It's a local NY/ Long Island wine called
Summer in a Bottle
.
her
e
White or rose`, exceptional!
Avery fun
link
from Mel, if you have a few minutes to be amazed, inspired and charmed by this crazy artist:
here
And in
beach books
:
Nancy Thayer
's summer offering:
Secrets in Summer
I enjoyed it very much, despite Thayer's ongoing theme of cheating spouses and tacky sex. The heroine was an intelligent regular person this year, not one of Thayer's tedious rich bitches. And Nantucket itself was lightly but charmingly described, including some fun local things like having to jump on a plane to go mall shopping on the mainland, or being on stand-by for the ferry ride back to Cape Cod. The love interest was a bit blah, the guy was seriously boring and moody, who needs that? Get a dog instead, lol.
Michael Connolly
's first in a new series [since poor Harry Bosch is getting past retirement into old age doldrums]
The Late Show
starts slow, no interest or connection to the young woman detective who is the new star of his book. As things go on, the book improves, though her lifestyle is seriously unlikely. I admit I lost the plot thread towards the end, not that it mattered. I always like Connolly's writing and will look for the next in this series.
Both good summer reads, despite my quibbling!
Have a great weekend! [pls let me know if links or photos don'y show up, this post is a bit dofferent, just experimenting here. thx]
love
lizzy
gone to the beach....